From the Associated Press: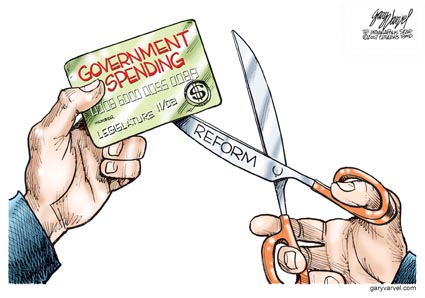 Federal prosecutors brought charges Sunday against the gunman accused of carrying out an assassination attempt on Rep. Gabrielle Giffords and killing six people at a political event in Arizona.
Investigators said they carried out a search warrant at Jared Loughner's home and seized an envelope from a safe with messages such as "I planned ahead," "My assassination" and the name "Giffords" next to what appears to be the man's signature. He allegedly purchased the Glock pistol used in the attack in November at Sportsman's Warehouse in Tucson.
Court documents also show that Loughner had contact with Giffords in the past. Other evidence included a letter addressed to him from Giffords' congressional stationery in which she thanked him for attending a "Congress on your Corner" event at a mall in Tucson in 2007.
Heather Williams, the first assistant federal public defender in Arizona, says the 22-year-old suspect doesn't yet have a lawyer, but that her office is working to get a lawyer appointed for Loughner.
Meanwhile, authorities released 911 calls in which a person witnessing the mass shooting outside a grocery store in Tucson describes a frantic scene and says, "I do believe Gabby Giffords was hit."
Loughner, 22, is accused of killing six people, including a federal judge, an aide to Giffords and a 9-year-old girl who was born on Sept. 11, 2001. Fourteen others were wounded, including the three-term Democrat lawmaker. Authorities don't know his motive, but said he targeted Giffords at a public gathering around 10 a.m. Saturday outside a busy Tucson supermarket.
Doctors treating the Democrat provided an optimistic update about her chances for survival, saying they are "very, very encouraged" by her ability to respond to simple commands along with their success in controlling her bleeding.
He accused of firing at her district director and shot indiscriminately at staffers and others standing in line to talk to the congresswoman, said Mark Kimble, a communications staffer for Giffords.
"He was not more than three or four feet from the congresswoman and the district director," Kimble said, describing the scene as "just complete chaos, people screaming, crying."
Read more here.